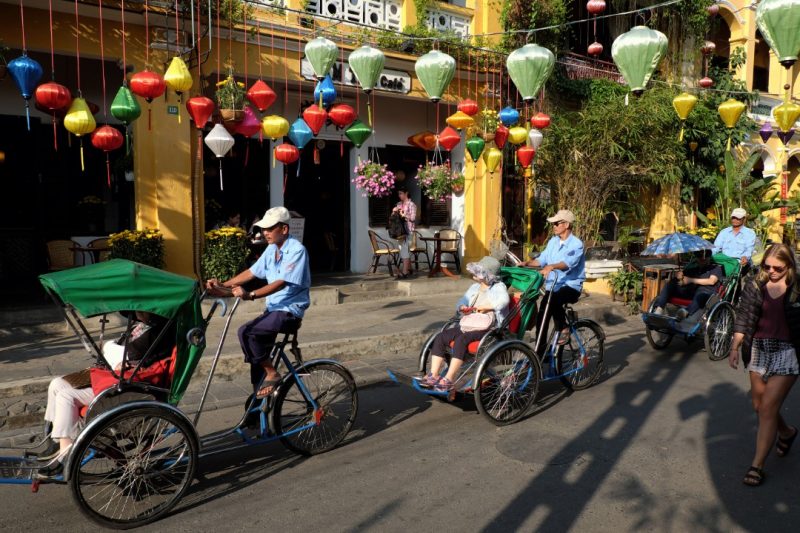 When to visit Hoi An
Hoi An, just like the rest of Vietnam has its wet and dry seasons. When it comes to Hanoi and Ho Chi Minh City, it doesn't really matter during which season you visit. It is similar to Nha Trang and Da Nang – you will have plenty of activities to do during the wet season and dry season. Unfortunately, that is not the case for Hoi An.
Throughout the year, Hoi An has warm temperatures, averaging 29 degrees Celsius, with peak temperatures in June through August. November through January is much colder, but it is not the temperature that is bothersome during these months. It's the rain. The rain lasts a long time, from September to January. Showers are heavy and constant, and unfortunately, the roads flood – often up to the knees, sometimes even to the head. This year, the flood levels were at a record level high – completely drowning out the ground floor and reaching the first floor of many establishments.
Typhoons are also not unheard of in this region, which can result in shops closing and transport within and out of the city to be temporarily halted. The only travel-related pro in this situation is that due to the sharp drop in tourists, you will find accommodation at cheaper rates than usual. Therefore, the best time to visit Hoi An would be during the dry season. The most pleasant temperatures and levels of humidity are during February through April. The beachside is perfect during this time.
Lesson to learn: Check the weather forecast before you book your tickets!
PS: Every 14th day of the lunar month, Hoi An becomes even more charming. The city celebrates the full moon festival and there are displays upon displays of traditional lanterns in the old town.